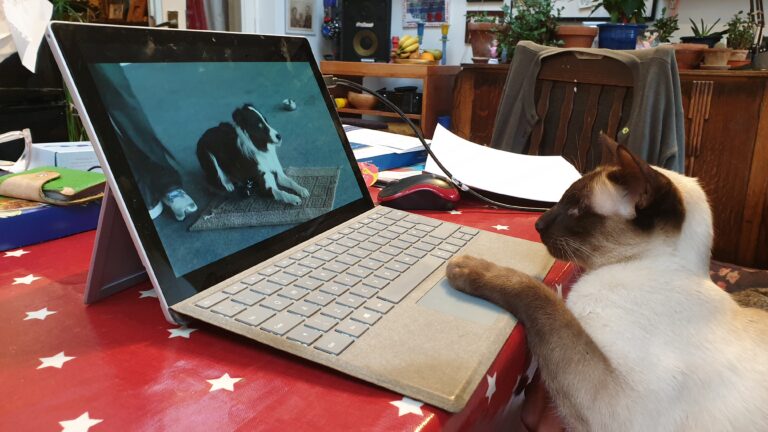 Whilst there is no substitute for seeing dog and owner in person and observing behaviour, there are often some simple steps that can be taken in the first instance.  In some cases, it might be possible to resolve less complex problems with an in depth on-line chat.  The '1-hour on-line chat' allows people to better understand what's going on from their pets' perspective whilst learning how to make the necessary changes.  If the problem doesn't resolve, the 'on-line chat' can easily be converted to a behaviour consultation – see below.
The 1-hour on-line chat costs £100 and includes 'the chat', a dog training manual, any relevant written problem behaviour protocols and a follow up call.  I can also 'see' cats for the ' 1 hour on-line chat'
A behaviour consultation includes:
a 1 hour on-line session – where I ask lots of questions to build up a picture of what's going on
a 2 hour in person home visit consultation, usually the day after the on-line session (only available within a 20 mile radius of Shrewsbury town centre), where I ask lots more questions and we might go for a walk. Once I have a full picture,  I explain what I think is going on and what to do about it.  I also demonstrate where necessary
you also receive a copy of the 4-Legs-Good Dog Training Manual and specific advice sheets at the consultation. 
This all ties in with a written report that you will receive a few days later.
Together the report, advice sheets and manual outline the reasons behind the problem and give you a step-by-step plan of action. 
A 1 hour follow up appointment is included, either out in a field or on-line. 
Unlimited telephone and/or email follow-up is included
The report is copied to your vet.
Certain problems (such as dog-2-dog problems) may require additional practical, face2face hands-on follow up which is charged separately.
If you have insurance, because i am a member of the apbc, fabc, certified by asab and am on the abtcouncil listing, you may be able to claim my fee.
All this costs £400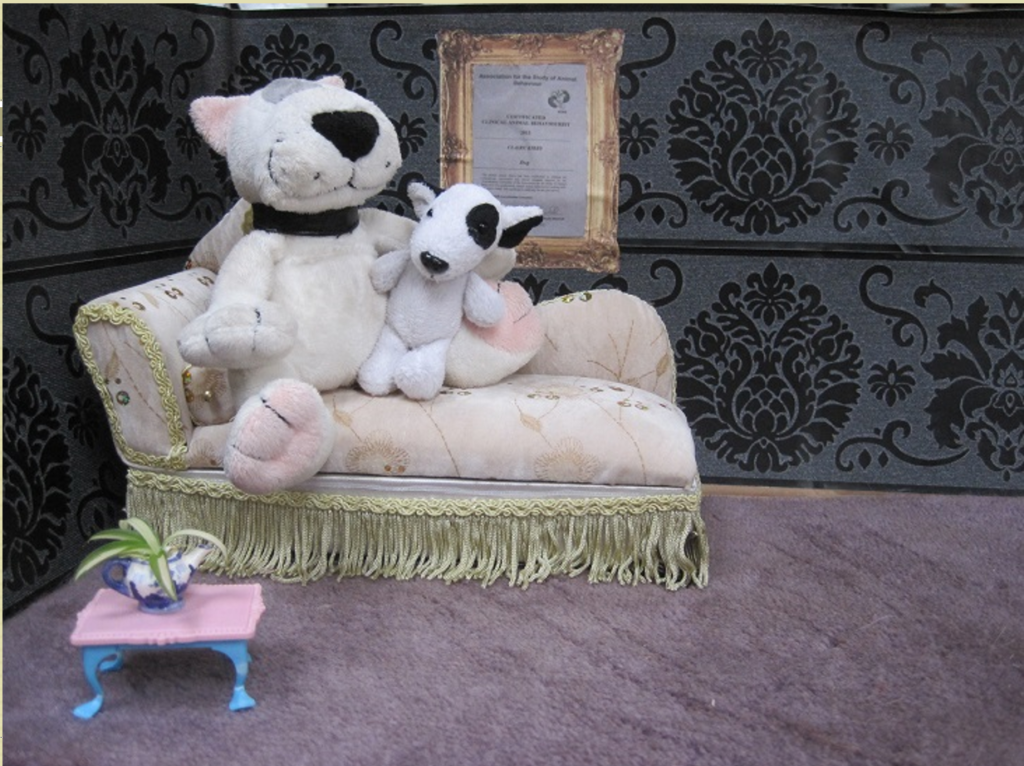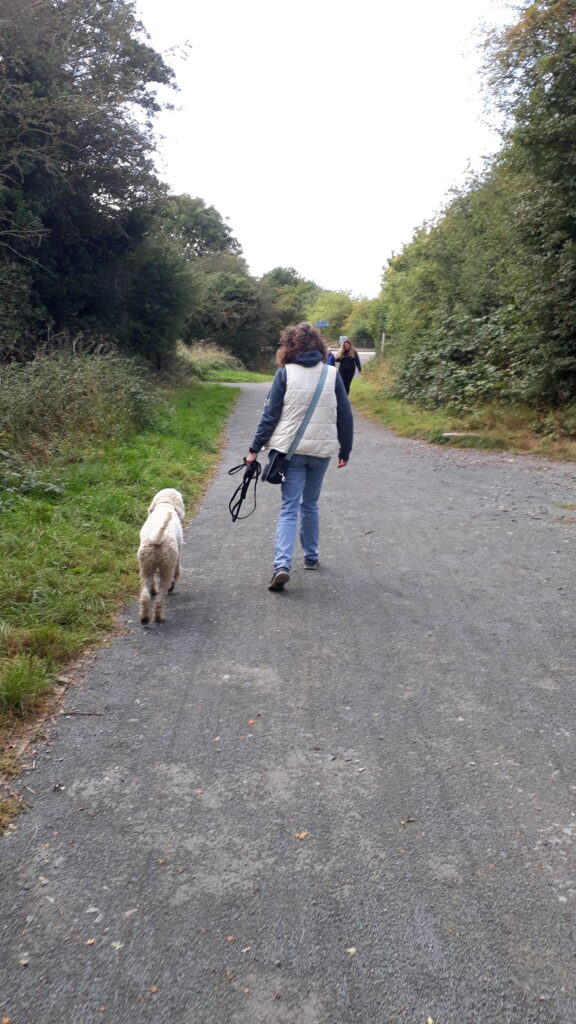 For those dogs who are the perfect pet at home but have problems out and about.
Dogs can develop problems with people, traffic and other dogs  The outside world can be a wonderful playground but also unpredictable and scary for your average pet dog.  This is especially true if they have haven't been as well socialised or thoroughly trained as they might have been as puppies.  Even if your dog has been well socialised and trained, other dogs they might meet might not have been!  For most dogs, bad experiences with other dogs are all too common.  All this together can make it hard for your dog to always know how to cope and behave outside of the home.  Some dogs can become very fearful or even aggressive.   These kinds of problems can be stressful and embarrassing for owners, making walking the dog more of a chore than a joy. 
As we walk and talk, I will observe, ask questions, explain and demonstate what to do to help you be able to better enjoy walks with your dog – includes a copy of the 4 legs good dog training manual and some advice sheets.
Only available in Shrewsbury town for £100 and includes 'the walk', a dog training manual, any relevant written problem behaviour protocols and a follow up call.
Additional Follow-up Session
These sessions aim to provide further support, training instruction or advice if needed
Additional follow up sessions cost £65